WINTER 2003

LYDIA and JAN'S MIDWINTER FILM FESTIVAL
JAN 20 THRU FEB 9, 2003
ALBANY, NY
The cold weather has driven us inside, especially since we've just recently
returned from Argentina where it was the middle of the summer. Besides,
we didn't see enough movies in Buenos Aires anyhow.
| | |
| --- | --- |
| LYDIA - World's largest street | JAN - Sandboard el maestro |
We'll be watching movies from the following list and posting our
reviews here afterwards. Click on the film links below to read
the review.
---
Possible film list:
Chicago
About Schmidt
The Hours
25th Hour
Adaptation
Rabbit Proof Fence
Confessions of a Dangerous Mind
The Lord of the Rings: Two Towers

Rating System - In view of the weather in Albany which has driven us into the movie theater in the first place, we will use a temperature rating for our reviews based on the following scale in degrees Fahrenheit:
33 The best - thawed us out
20 OK - but didn=t change anything
10 Bad - made us colder
0 Awful - chilled us to the bone
-10 Egad - how much worse can it get?
---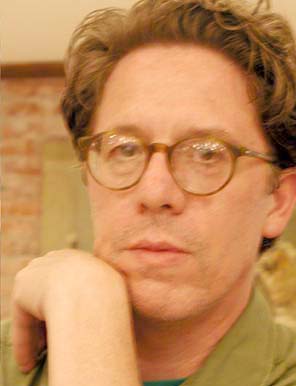 One of the Capital Region's best kept art secrets, Jan Galligan, graduate of the Fat City School of Finds Art in Hollywood, CA, founder of the Wisconsin Video Theatre, early practicioner of correspondence art, and founding member of the ground breaking Capital Region artist's collective - Workspace, has been documenting his worldly adventures in words and pictures for many years - collating them at his rambunctious and irreverant website 75Grand.com, where you may Browse by subject; read the reviews; or visit Paris, London or Schenectady.